Kemenangan 3-1 Arsenal ke atas Blackpool semalam merupakan perlawanan ke-300 kapten pasukan, Cesc Fabregas di dalam jersi Arsenal dan ini apa yang di tweet Fabregas '
300 games for Arsenal today with a very important victory. I look back and i see so many great things. But i look at the future and i see...
Even greater things. Thank you very much for making me feel so special all those years. Now i want more. Let's fight untill the end!'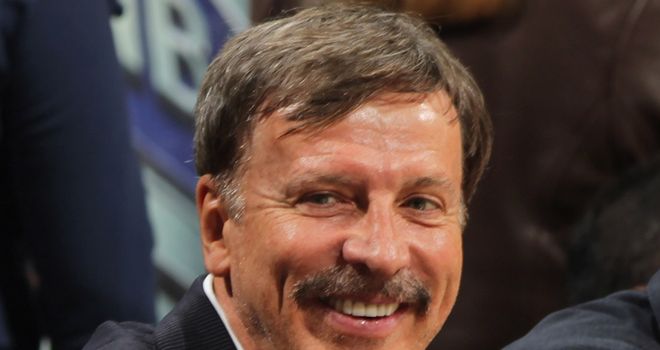 Ini pastinya merupakan salah satu petanda yang kapten pasukan Arsenal ini tidak akan ke mana-mana musim panas ini terutama sekali dengan Arsenal dijangka akan di ambil alih oleh Stan Kroenke yang telah membuat tawaran rasmi untuk membeli Arsenal secara rasminya setelah sekian lama ura-ura yang beliau akan mengambil alih Arsenal..

Billionair US ini cukup di alu-alukan kehadirannya untuk mengambil alih Arsenal bukan sahaja dari peminat setia Arsenal namun juga Arsene Wenger dan pengerusi Arsenal, Peter Hill-wood yang dijangka akan terus bersama Arsenal walaupun dengan pengambilalihan Stan Kroenke.. Berikut apa yang dikatakan Wenger tentang perkara ini..


"I have worked with Stan Kroenke at board meetings over the past couple of years and I believe he has the best interests of Arsenal at heart. He understands the Club's heritage and traditions and our ambition to run the Club in a way which protects our long term future." Well jika Wenger rasa ianya merupakan sesuatu yang bagus untuk kelab mengapa tidak??
"The Board of Directors and I consider it a key responsibility to protect the ethos and spirit of the Club. Mr Kroenke, although relatively new to Arsenal, has shown himself to be a man who values and respects the history and traditions of this very special Club that we cherish. We are confident that he will be a safe custodian of its future." Itu pula komen dari Peter Hill-wood..
Kroenke yang menyifatkan Arsene Wenger sebagai seorang pengurus yang menakjubkan dilaporkan sekiranya pengambilalihan ini berjalan dengan lancar, tiada sebarang perubahan drastik akan dilakukan dengan beliau akan terus meneruskan perancangan-perancangan yang telah dibuat.. Pasal bajet perpindahan?? Hmm.. Walaupun si Kroenke nie bagi duit 100 juta pun dekat Wenger, si Wenger nie bukannya nak guna pun..
Anyway Atikah akan updatekan lagi berita ini sebaik sahaja ianya telah disahkan yang Stan Kroenke secara rasminya mengambil alih Arsenal.. Namun apa yang pasti Arsenal telah mengesahkan yang Kroenke telah membuat tawaran rasmi dan jika segalanya berjalan lancar, ianya akan diselesaikan tidak lama lagi.. Adios!!