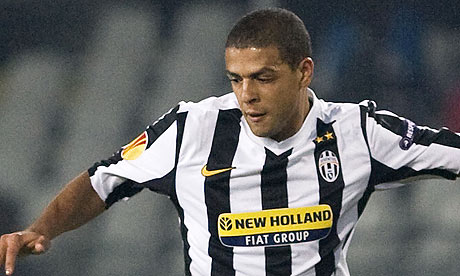 Dengan Aaron Ramsey dijangka terlepas aksi sehingga 6 ke 9 bulan akibat mengalami kecederaan double fracture di kaki kanannya selepas diterjah keras Ryan Shawcross minggu lepas, Wenger dilaporkan bersedia membawa masuk Melo ke Arsenal untuk mengisi kekosongan yang akan ditinggalkan Aaron Ramsey..
Namun jika Wenger mahu mendapatkan Melo, ianya mungkin menyaksikan Wenger terpaksa membayar wang berkali ganda kepada Juventus jika Melo berjaya beraksi cemerlang semasa di Piala Dunia nanti..
Sementara itu Ivan Gazidis menegaskan yang Arsenal tidak akan meminta sebarang ganti rugi selepas apa yang berlaku terhadap Aaron Ramsey.. "We are not thinking about that.. It's devastating for the club, what happened.. I still feel a little bit of the heart was ripped out of the club.. We are all thinking about him and getting him back as quickly as we can.."
Ivan Gazidis juga sempat menegaskan sebarang khabar angin yang mengatakan kapten pasukan, Cesc Fabregas semakin hampir meninggalkan Arsenal musim panas ini sama sekali tidak betul.. Ianya tidak lebih dari mainan akhbar, blogger dan yang sepertinya..
Abou Diaby memberikan berita gembira selepas dilihat mula menjalani latihan selepas mengalami kecederaan lutut semasa menentang FC Porto.. Namun peluangnya untuk beraksi menentang Burnley masih 50-50.. Adios!!