Semalam Atikah telah pun melaporkan yang Bendtner bersedia memenangi kejuaraan liga untuk Aaron Ramsey kini giliran Wenger pula yang mengakui dia mahukan pasukannya memenangi kejuaraan liga untuk Aaron Ramsey..
"It will be tight until the end.. But this group is so strong mentally and have a unity so this will give us one more reason to fight until the end and do it for him.. We had some other problems two years ago.."
"But on Saturday we had a midfield of Nasri, Fabregas, Ramsey, Song, Eboue.. They have an average of 20 or 21-years-old. Up front, Bendtner is 21-years-old.. At their age, to handle the game like they did is absolutely remarkable.."
Siapakah pemain terbaik bulan Februari pilihan anda?? Ada 5 persaingan sahaja kali ini untuk memenangi anugerah pemain terbaik bulan Februari ini.. Anda boleh mengundinya di ruangan undian anda untuk memilih siapakah pemain terbaik bulan Februari versi blog Atikah..
Thomas Vermaelen dicalonkan kali ini atas aksi memukaunya di bahagian pertahanan Arsenal selepas ketiadaan Gallas yang masih lagi diselebungi masalah kecederaan.. Vermaelen telah menjaringkan 1 gol sepanjang bulan Februari lepas semasa menentang Stoke City untuk gol ke-8nya sepanjang musim ini..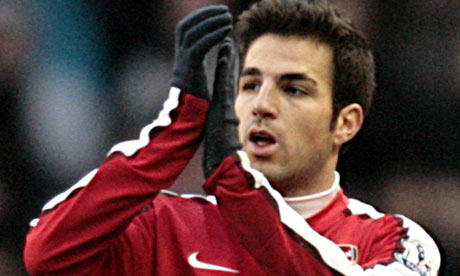 Cesc Fabregas terus menerus dicalonkan selepas terus menampilkan aksi konsisten bersama skuad Arsenal dan berjaya mengelakkan daripada sebarang kecederaan.. Fabregas berjaya menjaringkan 2 gol pada bulan Februari di mana kedua-dua gol tersebut menerusi sepakan penalti.. Setakat ini sahaja Fabregas telah menjaringkan 16 gol untuk Arsenal..
Abou Diaby hanya beraksi beberapa perlawanan sahaja bersama Arsenal sepanjang bulan Januari sebelum bergelut dengan kecederaan.. Namun ianya tidak menghalang untuk namanya dicalonkan sebagai sebagai pemain terbaik bulanan Arsenal selepas muncul hero di Emirates semasa menentang Liverpool.. Dan telah menjaringkan 7 gol setakat ini..
Alex Song pula terus menampilkan aksi terbaiknya semasa melindungi back 4 Arsenal.. Namun sayangnya Song terpaksa disisihkan semasa menentang Burnley dan Hull City bulan ini selepas digantung..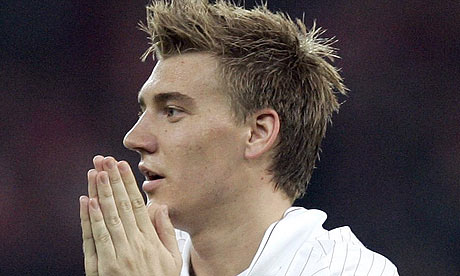 Nicklas Bendtner yang baru kembali pada bulan Februari selepas mengalami kecederaan selama 3 bulan, terus memberikan impak positif dalam skuad Arsenal.. 2 gol telah dijaringkannya untuk merekodkan 5 gol sudah dijaringkannya musim ini.. Adios!!
GET WELL SOON AARON RAMSEY!!