Walaupun minggu lepas Arsenal telah mengeluarkan kenyataan rasmi yang Fabregas bukan untuk dijual atas sebarang harga sekali pun selepas menolak tawaran 35 juta euro daripada Barcelona untuk khidmat Cesc Fabregas, masih ada rumours yang mengatakan yang Arsenal masih bersedia menjualnya asalkan Barca bersetuju membayar sehingga 80 juta pound..
Namun Arsene Wenger telah menegaskan yang dia tidak berminat untuk melepaskan Cesc Fabregas dan mengharapkan Fabregas melalui musim Piala Dunia dengan cemerlang dan kembali ke pangkuan pasukan dengan keingginan untuk melakukan yang terbaik untuk pasukan.. Berikut ialah kenyataan Wenger..
"What is important is that Cesc has a great World Cup and that he comes back to Arsenal with a great desire to do well for the club.. We want to keep our best players - that's my huge determination - I built this team for years from 16 and 17 years of age with most of the players.. We want to continue to work with them because we feel we are very close, and strengthen the team in a very strong way.."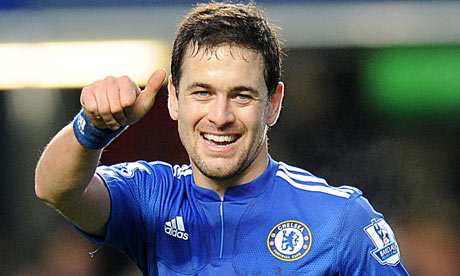 Joe Cole yang kini secara rasminya telah dilepaskan Chelsea, semakin hangat diperkatakan yang pemain sayap yang tengah berada di prestasi terbaiknya ini, semakin hampir untuk ke Arsenal dengan dilaporkan Arsenal bersetuju membayar gaji 115 ribu pound seminggu dengan kontrak 4 tahun..
Namun Wenger mengelakkan diri daripada menjawab soalan ini sama ada ianya benar ataupun tidak namun mengakui dia menyukai Joe Cole.. "I like him as a player because when he played against us he always did a lot of damage against Arsenal.. He can create impact through his creative play.. He can dribble, he can pass, he can score goals.."
Sementara itu, Pengerusi Arsenal, Peter Hill-Wood mengesahkan laporan yang mengatakan Arsenal telah membuat tawaran kepada penjaga gol veteren Fulham, Mark Schwarzer yang bagaimanapun telah ditolak Fulham.. "We have made an inquiry for him and they are not prepared to sell him so we have gone away.. We can only hope they will change their minds, but at the moment it doesn't look like it.."
Apa Mark Schwarzer?? Ohh tolonglah Wenger.. Daripada beli Schwarzer lebih baik kekalkan penjaga gol Arsenal sekarang nie.. Depa lagi bagus dan lagi muda dan lebih banyak masa untuk berada di tahap kemuncak mereka.. Si Schwarzer nie dah tua.. Silap-silap musim depan main lagi teruk daripada Almunia mahupun Fabianski..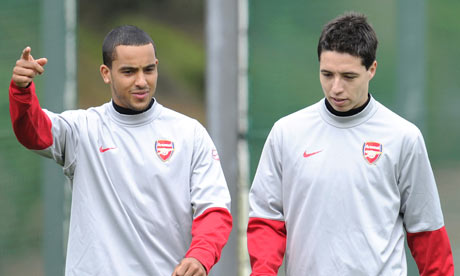 Theo Walcott dan Samir Nasri yang masih kecewa dengan keputusan jurulatih skuad kebangsaan mereka iaitu Fabio Capello dan Raymond Domenech yang membuat keputusan untuk mensisihkan mereka dari skuad kebangsaan England dan Perancis yang ke Afrika Selatan diakui Wenger dia telah menelefon kedua-dua pemain ini dan mendapati mereka cukup kecewa..
Namun Wenger masih bersikap positif yang mereka boleh bangkit kembali dan menjadi lebih bagus dari sebelum ini.. Wenger jelas sedar dia mesti menaikkan semula motivasi kedua-dua pemain ini sebelum bermulanya kempen baru EPL..
"It's disappointing but I hope they can transform that in the future of their career into even higher motivation, and come back with even more desire to show how good they are.. That's the only way we have in our job, and we forget many times that in this job you need to be strong mentally.."
"There's no big career without big disappointment, but it was a massive surprise, I must say.. It was two massive disappointments for the players, of course, first.. And for me, I must say it was hugely surprising on both occasions.. I had contact with them after that and it is something that is very difficult to swallow, to be just out of the World Cup when you had a 90 per cent chance to be in.." Adios!!