Atikah dengan gembiranya mahu mengumumkan pemain pertama yang ditandatangani Arsenal.. Namun ianya belum lagi rasmi sehingga kontrak Maroune Chamakh tamat minggu depan.. Chamakh yang ditemu ramah spy Atikah mengesahkan yang dia telah memilih Arsenal sebagai pasukan barunya musim depan..
Chamakh dilaporkan akan menerima gaji sebanyak 50 ribu pound seminggu bersama Arsenal walaupun mempunyai peluang untuk mendapat lebih jika menyertai pasukan seperti Liverpool, Spurs dan pasukan yang berpengakalan di Russia yang turut berminat untuk khidmatnya.. Namun Chamakh memegang kepada janjinya untuk menyertai Arsenal sebaik tamat musim ini..
Chamakh sebelum membuat keputusan menyertai Arsenal pada bulan Februari menolak kontrak lanjutan bersama Bordeaux selepas tidak bersetuju dengan klausa perpindahan di dalam kontrak baru itu..
"I am delighted to join the English football atmosphere, it is something amazing.. I love Arsenal's game.. I know I will have to adapt but I know the short passing game.. In February, I made my decision.. A departure clause (in a potential new Bordeaux contract) was not logical after refusing Arsenal last summer.."
"For my last matches with Bordeaux I can feel a lot of emotion, but I am leaving for a new challenge.. At Bordeaux I was the club's child. In London, I won't be a kid anymore.. I have grown, I have things to prove and I am motivated to achieve it.."
"There were approaches from Liverpool, Tottenham and offers of madness from Russia which were much greater than those from England, but I was focused on playing in the Premier League.. I took a risk to stay with one year left on my contract, but I never cheated, I gave myself thoroughly.."
Arsene Wenger menegaskan untuk menghormati majikan terkini Chamakh.. Dia tidak akan mengesahkan perpindahan Chamakh ke Emirates Stadium selagi Chamakh tidak bebas sepenuhnya dari kontrak terakhirnya bersama Bordeaux.. Namun apa yang pasti Chamakh sah milik Arsenal musim depan..
Sementara itu.. Pemain terbaik bulan April, Sol Campbell dilaporkan diberikan lampu hijau oleh pengurusan Arsenal untuk kekal bersama Arsenal sehingga 2011.. Campbell beraksi cemerlang sepanjang tempoh kembalinya bersama Arsenal selepas menamatkan kontraknya di Notts County..
Atas aksi memukaunya, terdapat khabar angin yang Fabio Capello mungkin akan mempertimbangkan untuk membawa Campbell ke Piala Dunia di Afrika Selatan.. Campbell kini menerima gaji mingguan sebanyak 20 ribu pound namun gaji mingguannya mungkin akan meningkat untuk kontrak lanjutan nanti..
Namun ianya bukanlah satu masalah besar memandangkan Campbell mengakui yang dia terlalu cintakan Arsenal dan ianya merupakan satu kesalahan terbesar pernah dilakukannya untuk meninggalkan Arsenal pada musim panas 2006..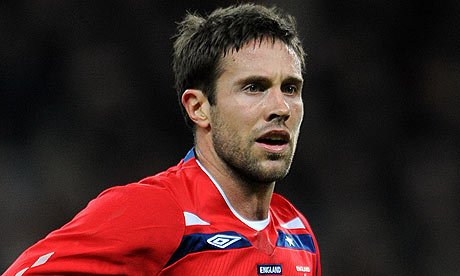 Sementara itu spy Atikah melaporkan yang Wenger bersedia untuk membawa pulang kembali pemain lamanya iaitu Matthew Upson.. Namun Wenger mungkin terpaksa membayar 4 juta pound untuk mendapatkan khidmat Upson musim panas ini..
Dalam berita lain.. Owen Coyle dilaporkan mahu mendapatkan Jack Wilshere secara pinjaman sekali lagi musim depan selepas Wilshere menampilkan aksi cemerlang sepanjang tempoh pinjamannya di Bolton sehingga mendapat pujian daripada pemain-pemain Bolton dan Owen Coyle sendiri.. Fans Bolton sendiri sudah mula menyukai Wilshere..
"Jack wants to be an Arsenal player.. All I'm saying is if Arsene Wenger and Arsenal don't think he'll play for them regularly at the start of the season, give me another six months.. It would do him good.. He would go back bigger and stronger.. He is improving game by game.. He is only 18 but he has got better.. He's enjoying being with us and enjoying working with us.."