Arsene Wenger jika sebelum ini sering mendiamkan diri tentang siapa yang mahu dibelinya pada musim perpindahan.. Kini tidak lagi.. Wenger secara terperinci memberitahu siapa yang mahu dibelinya.. Namun tidak mengemukakan sebarang nama siapa yang Wenger sering intai sekarang ini..
Arsene Wenger mengesahkan yang kali ini dia akan menandatangani pemain yang lebih berpengalaman yang bertaraf bintang memandangkan Arsenal sudah dipenuhi dengan pemain muda yang cukup berbakat yang ada yang telah membuktikan kualiti mereka dan ada yang masih menunggu untuk menunjukkan kehebatan mereka..
"We have plenty of young players.. If we bring some players in then they have to be experienced players.. "I think we have been in the race this year with the team we had.. We will be stronger next year just with the internal improvement and with the experience these players will have now.. The additions will be minimal but if there are some they have to be really top class.."
Wenger juga mengakui pasaran perpindahan sekarang ini merupakan satu perjudian.. Ianya bukan seperti masa dahulu.. Wenger juga mengakui yang ianya merupakan satu perjudian untuk membeli Thomas Vermaelen.. Namun nampaknya ianya merupakan perjudian yang bagus.. "I had known Thomas because he played against us [for Ajax] and I had a picture in my head that was good.. But it was still a gamble because I liked him when he played against us.."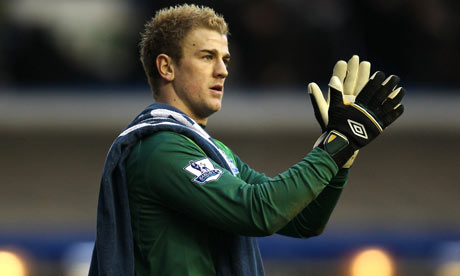 Arsene Wenger juga mula memberikan petunjukan akan adanya pemain England yang akan dibelinya musim panas ini.. Wenger mengakui jika pasukan seperti Chelsea dan Man. City lebih menjurus kepada pemain luar negara.. Harga pemain akan lebih murah dari sebelumnya.. Ini makin mengukuhkan lagi dakwaan yang Wenger bersiap sedia untuk menandatangani Joe Hart..
Bagi Atikah.. Ianya merupakan satu pembelian yang bagus untuk posisi penjaga gol Arsenal.. Hart telah membuktikan keupayaannya di pentas liga perdana.. Umurnya masih muda dan Arsenal ada kelebihan untuk mendapatkannya dari Man. City dengan jaminan kesebelasan utama untuknya.. Mungkin yang paling merisaukan ialah aksiya di pentas Eropah.. Di mana dia tidak pernah alaminya..
Dan spy Atikah mendedahkan yang Man. City bersedia untuk melepaskan Joe Hart kepada Arsenal sebaik sahaja mereka berjaya menandatangani penjaga gol lain.. Iaitu Gianluigi Buffon.. Namun Buffon juga menarik perhatian Wenger (di mana Atikah agak x sokong kehadiran Buffon ke Arsenal).. Adios!!