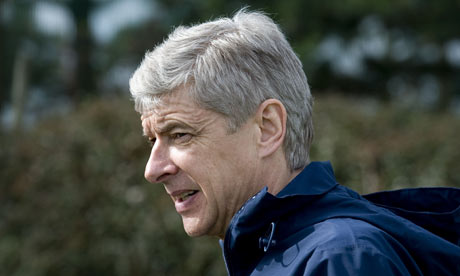 Arsenal semakin hampir untuk melanjutkan kontrak pengurus paling berjaya dan paling lama berkhidmat dalam sejarah Arsenal iaitu Arsene Wenger selepas Wenger mengakui masa depannya akn terjawab tidak lama lagi dan memberikan petunjuk yang beliau masih mahu bersama Arsenal selagi pengurusan Arsenal berpuas hati dengan kerjanya..
Arsene Wenger juga sempat memberikan berita baik daripada Aaron Ramsey yang diakui Wenger cukup tidak sabar untuk kembali beraksi.. Menurut Wenger minggu lepas Ramsey telah mula berlari dan perkembangannya itu jelas cukup positif selepas Wenger mengakui Ramsey akan kembali semula pada bulan November ini..
Wenger juga sekali lagi memberikan petunjuk tidak akan ada penjaga gol baru akan dibawa masuk selepas menegaskan sekali lagi yang beliau berpuas hati dengan barisan penjaga golnya dan juga memberitahu yang beliau masih belum membuat sebarang keputusan tentang situasi penjaga golnya selepas mengakui beliau tiada sebarang idea siapa akan beraksi esok..
Wenger juga memberitahu yang kesemua pemainnya telah menjalani latihan kembali tidak termasuk Ramsey dan Bendtner.. Namun Denilson, Song, Diaby, RVP dan Fabregas mungkin akan turut serta selepas mengakui mereka boleh beraksi esok namun mungkin bukan sebagai kesebelasan utama selepas Wenger mengakui mereka masih belum cergas..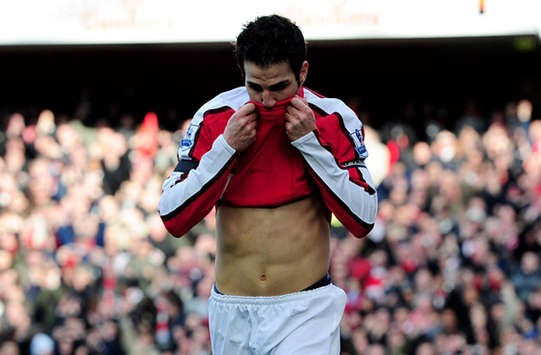 Arsene Wenger juga menegaskan yang Cesc Fabregas masih cintakan Arsenal walaupun beliau turut mengakui yang Fabregas berada dalam dilema.. Namun segala rumours perpindahannya tidak sama sekali menjejaskan perasaan cinta Fabregas terhadap Arsenal dan Wenger turut yakin yang Fabregas akan tunjukkan rasa cintanya terhadap Arsenal..
"Cesc has been very good and, despite all of the stories, his love for the Club was never under threat.. You could understand he was torn between Barcelona and staying here, but he really deeply loves the Club and I could prove that to you.. His attitude has been completely spot-on.."
Adakah fans Arsenal akan melihat kelibat kapten pasukan ini esok?? Mungkin ya mungkin tidak.. Jika ya mungkin hanya di bangku simpanan.. X sabar Atikah tunggu esok.. Harap-harap Fabregas beraksi dan menunjukkan kepada dunia walau apa pun yang dikatakan media rasa cinta dan komitemennya terhadap Arsenal tidak pernah berubah.. Adios!!