Bacary Sagna sekali lagi memujuk Wenger dengan memuji pemain pertahanan baru yang dikaitkan dengan Arsenal iaitu Emir Spahic.. Sagna menegaskan yang dia mengikuti perkembangan Spahic sepanjang musim lepas dan menegaskan yang Spahic cukup bagus untuk Arsenal.. Berikut ialah kenyataan Sagna..
"I knew him from last year because he played well and scored some good goals.. I used to follow him in French football last year and he is a good player.. He is the captain of the Bosnian national team so he's a good player.."
"Spahic is a good enough player to play for Arsenal and everyone will welcome him if he does come.. He is a positive man and a good player and we need that.. All good players would be welcomed into the team and will settle into the squad because the atmosphere is great here.."
Namun buat masa ini masih belum ada kepastian sama ada Spahic akan menyertai Arsenal ataupun tidak selepas Montpellier dan ejen Spahic telah menegaskan yang tiada sebarang tawaran daripada Arsenal lagi.. Jika ada berita terkini Atikah akan beritahu..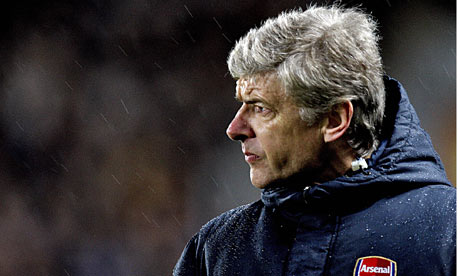 Sementara itu Arsene Wenger memberikan petunjuk yang beliau akan terus kekal di Arsenal sekurang-kurangnya sehingga usianya 65 tahun selepas mengakui sedang mempertimbangkan untuk menandatangani kontrak lanjutan selepas kontrak terkininya akan berakhir musim panas depan..
"I am at the stage where if I extend my contract, it means I will finish my career at club level at Arsenal.. If I go for a different challenge – I have been offered many challenges you know – it has to be now.. That's a decision I have to make. But basically, I have no desire to change from here. I have one more year, and we are maybe thinking about extending it.."
Berita ini pastinya melegakan hampir kesemua fans Arsenal kerana jelas sekali Arsene Wenger cukup berpengaruh di Arsenal dan mampu menarik perhatian beberapa nama besar untuk menyertai Arsenal mahupun untuk memastikan pemain bintang Arsenal terus kekal di Arsenal kerana secara hakikatnya kebanyakan pemain tonggak Arsenal masih kekal kerana Wenger kekal.. Adios!!